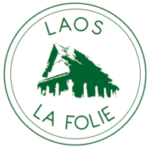 Welcome to
La Folie Lodge
Call us: +856 20 55 532 004
La Folie Lodge is a charming lodge located on Don Daeng, an island facing Champasak Town. Don Daeng, in Lao the "Red island", is a peaceful haven within the UNESCO protected area of the Vat Phu, well known for its outstanding sunsets. Discover the best of Southern-Laos traditional lifestyle and hospitality, a well-kept secret.
La Folie Lodge is an eco-lodge and our philosophy is based on the following:  sustaining the development of the island and welfare of its inhabitants, and encouraging the protection of the rich local culture and environment.
Choose between the 27 comfortable rooms with Mekong view, exquisitely decorated with local materials. All rooms have free Wi-Fi access and air-conditioning.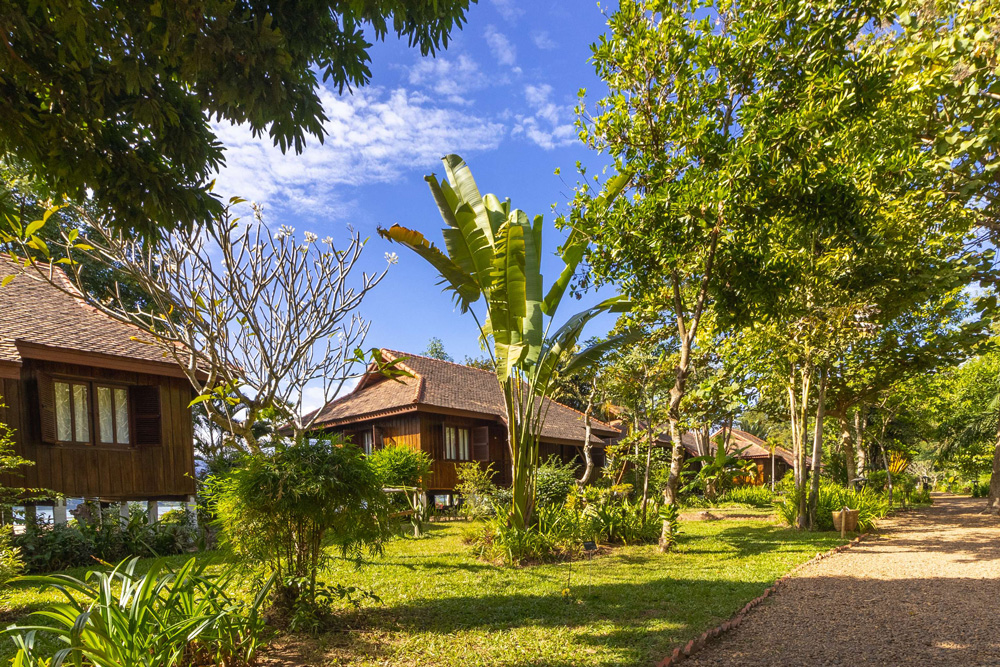 Each Mekong view room has its own terrace with breathtaking views over the Mekong and the sacred hills of Vat Phu.
Private terrace with Mekong view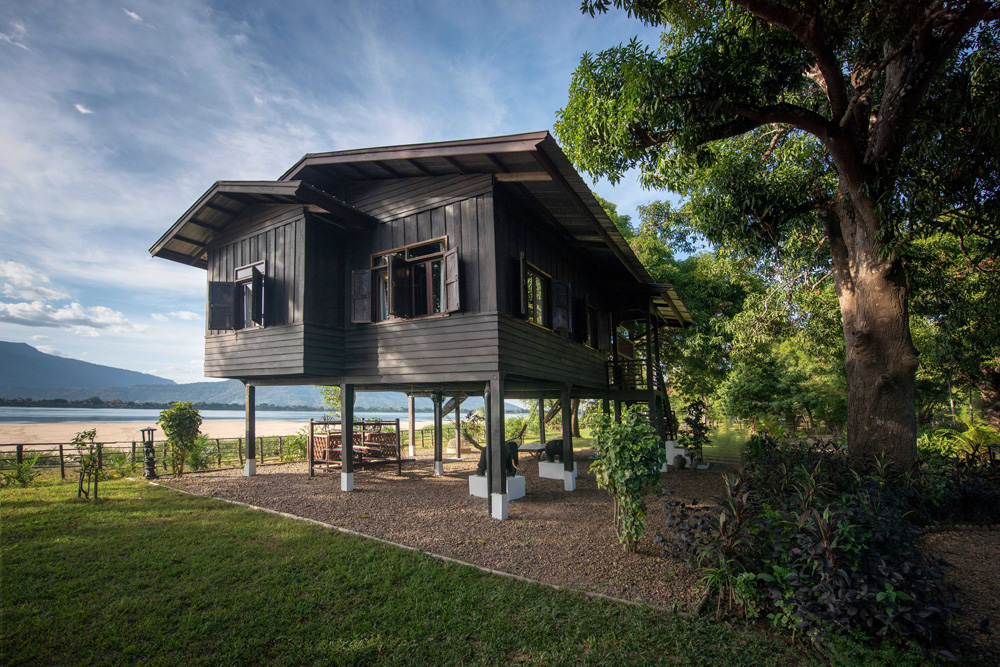 Ban Lao combines the peaceful privacy of its own garden and the most amazing view of the sacred mountain and Mekong River.
Large private terrace with Mekong view and sitting area
Queen bed and separate lounge area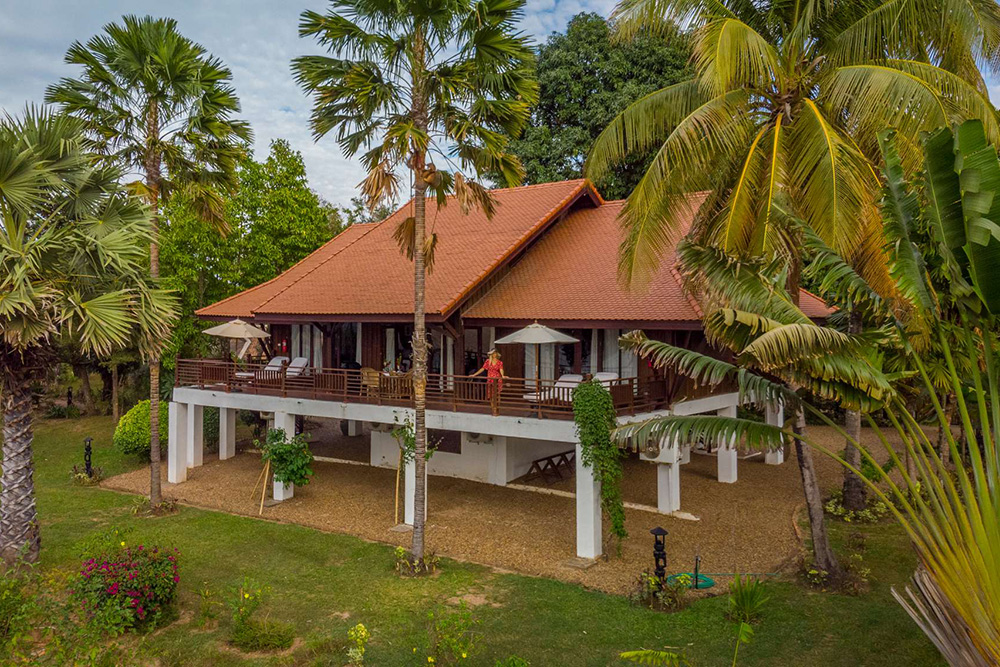 The Residence is the ideal place for VIP guests, families or travelers who wish to spend a few relaxing days in total privacy.
Terrace with sun-loungers and dining area
2 bedrooms (queen or twin beds)
Apart from incredible views, long-lasting memories and comfortable rooms, La Folie Lodge offers you many other things to make your stay with us as unforgettable as possible. Whether you stay here on your own, with your friends, or your family – La Folie Lodge is the perfect place for you to find the tranquility and relaxation you deserve. 
Our spa is in the middle of a tropical garden – let your stress melt away and relax!
Open from morning to night, enjoy a few laps as well as food and drinks by the pool.
Our restaurant and bar with signature drinks and food are a feast for your tastebuds.
We're proud to do our part for sustainability and eco-friendliness in Laos. 
A selection of Laos' finest souvenirs is provided by Chez Maman's boutique in Champasak.
The many tours we offer are sure to make your stay the personal adventure you're looking for.
La Folie Lodge is right close to a plethora of stunning sights and beautiful landscapes.
Discover local tropical plants and trees our gardeners have been tending for more than 12 years.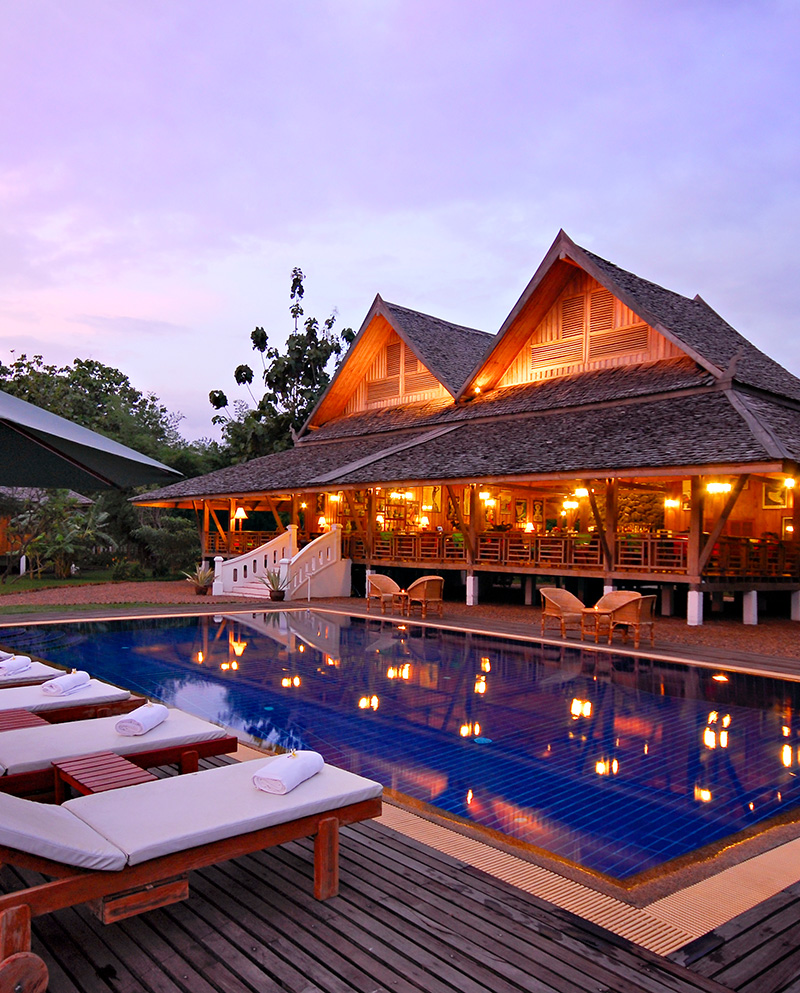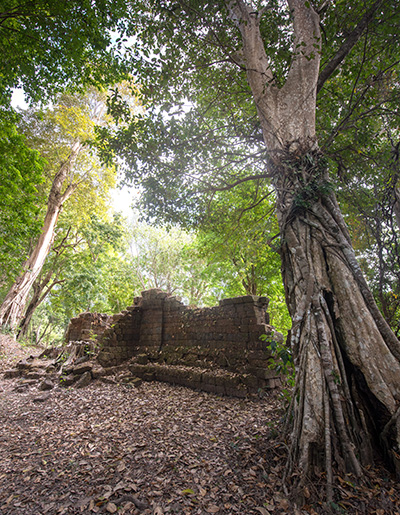 We offer you four special packages: Relax and Revive, Family Escape, Short and Suite, and Summer Discovery. Whether you're looking for relaxation, or you want an adventure with your family, or want to soak up the Lao sun – browse our packages to make your vacation even better!